Guide
A Guide to Managing Patient A/R
Learn how to increase patient collections, save time, improve revenue, and grow your medical billing company or practice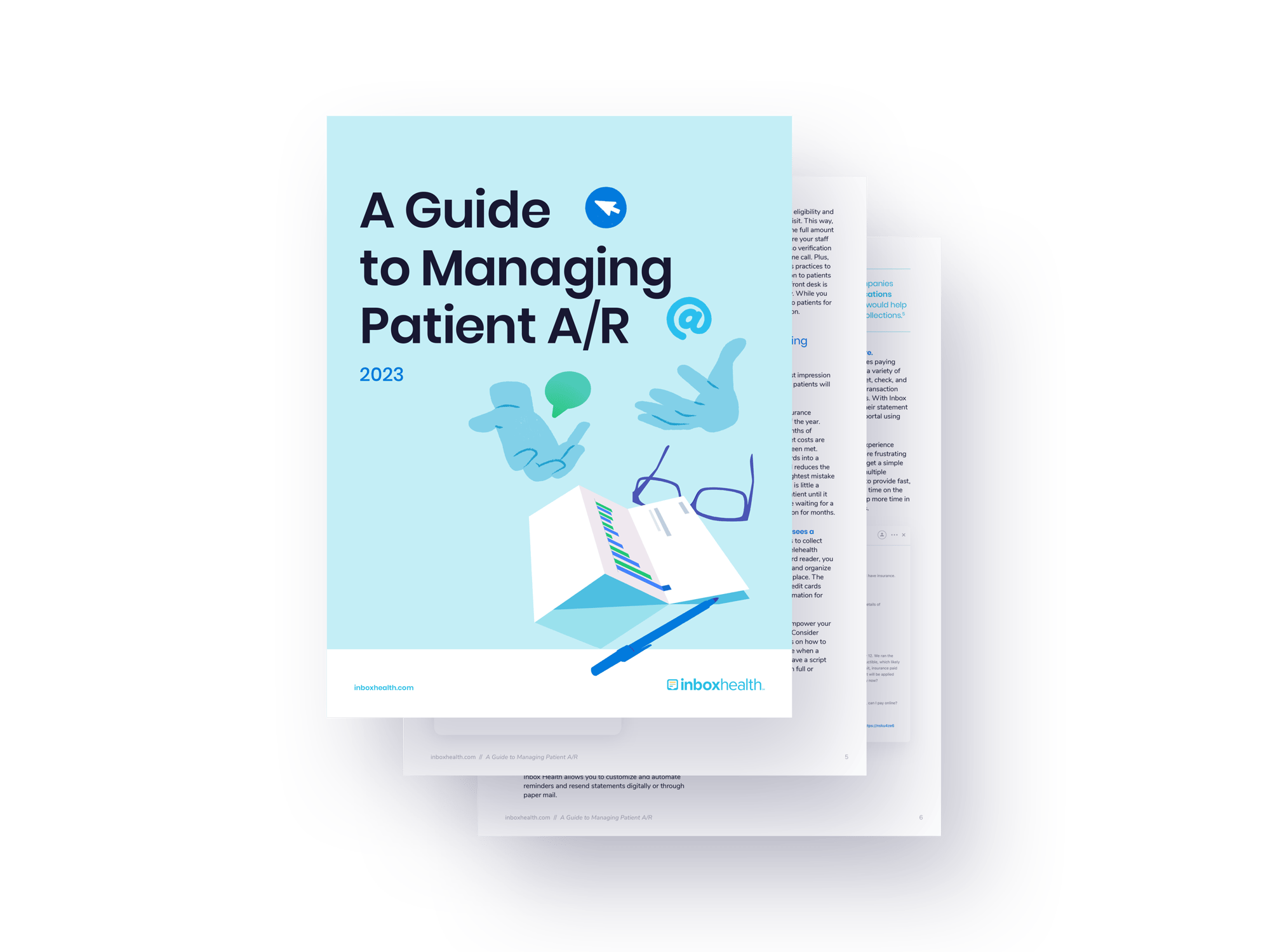 Rising patient responsibility is changing the way billing teams operate. According to a recent survey, 50% of providers have had a patient leave their medical practice because of a perceived billing issue.
This guide will help you take control of your patient A/R. With the right plan in place, you can increase patient collections, save time, improve revenue, and grow your medical billing company or practice.
What's inside:
Assessment: Find out the efficiency of your current processes.
Action steps: Determine your payment policy, complete a technology check, and set goals.
Tips to improve patient billing at every touchpoint: Bill efficiently and with empathy before, during, and after a visit.
Want to learn more? Visit our blog to get expert tips on patient billing, payment, and support.
*by submitting this form you are agreeing to receive emails from Inbox Health
What people are saying about Inbox Health
"The traditional way of doing billing is not going to cut it anymore, from both a profitability and technology standpoint. The time to get ahead of the curve is now."

John Gwin, CEO
The Auctus Group

"I've never seen this much collection on patient balances."

Diana El Masri, President
Elite Medical Billing

"Compliments to the organization for having the clearest explanation of billing due, dates, components and bits that I have ever seen. Please communicate to the folks doing the hard work on the non-medical side."

Patient,
Dermatology Associates