Download the guide
5 Steps to Improve Operational Efficiency to Boost Business Growth
Assess the health of your current RCM process and get action steps to accelerate growth.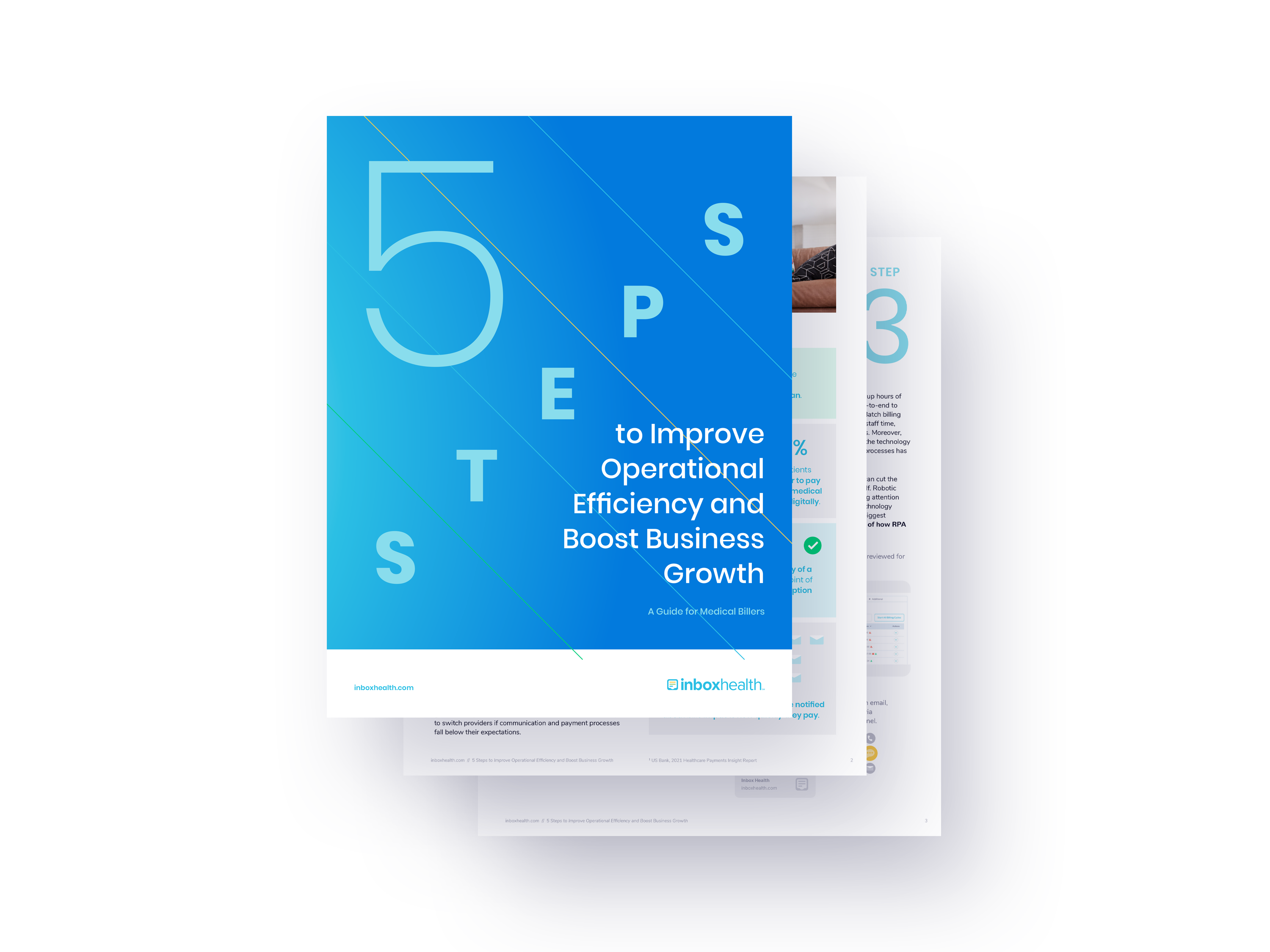 The medical billing outsourcing market is expected to reach $25 billion by 2028. Billers need to prepare for growth, and it starts with ensuring your business is operating efficiently.
The patient A/R landscape has changed dramatically in the past five years with 53% of patients enrolled in high-deductible healthcare plans. As the industry expands and patients take on a larger share of medical costs, technology plays a key role in streamlining internal processes.
What's inside:
Assessment: Find out key areas where you have room to grow.
Action steps: Get five research-backed tips to improve operational efficiency and ease the burden on patients and staff.
Real results: See real results from billing teams who have adopted growth strategies.
Want to learn more? Visit our blog to get expert tips on patient billing, payment, and support.
*by submitting this form you are agreeing to receive emails from Inbox Health
"The traditional way of doing billing is not going to cut it anymore, from both a profitability and technology standpoint. The time to get ahead of the curve is now."

John Gwin, CEO
The Auctus Group
"I've never seen this much collection on patient balances."

Diana El Masri, President
Elite Medical Billing
"Compliments to the organization for having the clearest explanation of billing due, dates, components and bits that I have ever seen. Please communicate to the folks doing the hard work on the non-medical side."

Patient,
Dermatology Associates